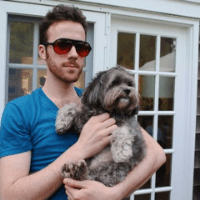 Filed by Miles Klee

|

Jan 07, 2017 @ 1:12pm
In the days following the sudden, shocking death of iconic actress and unapologetic firebrand Carrie Fisher, tributes have poured in from friends, fans, and family. But almost all pale in comparison to the revelation of the beloved comedienne's urn, which is, in fact, an enormous Prozac pill.
Carrie's brother Todd Fisher was seen carrying the unusual crematory receptacle at a private memorial for their mother, actress Debbie Reynolds, who passed away just a day after Fisher. People recognized it immediately.
People:"Shut up about mental illness. Don't try use Carrie Fisher's death to push a political agenda"
Carrie Fisher:https://t.co/lofb1HQHwT

— Laura Shortridge (@DiscordianKitty) January 7, 2017
"Carrie's favorite possession was a giant Prozac pill that she bought many years ago. A big pill," Todd explained to Entertainment Tonight. "She loved it, and it was in her house, and Billie and I felt it was where she'd want to be." He added, "We couldn't find anything appropriate. Carrie would like that. It was her favorite thing, and so that's how you do it. And so they're together, and they will be together here and in heaven, and we're OK with that."
Fisher, who struggled with bipolar disorder, addiction, and more, becoming a major mental health advocate in the process, was clearly never without a sense of humor about the challenges she faced—and the impulse to joke about them helped to remove some of their stigma. It's only fitting for us to remember that.