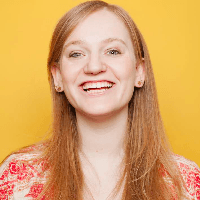 Filed by Orli Matlow

|

Oct 14, 2015 @ 3:05pm
Stars, they're just like us... they love dressing up as stars! As you get ready to dress up this Halloween, either as celebrities, puns, or perhaps pregnant, get what the kids call *inspo* from the people who have the most disposable income to spend on costumes.
1. Beyonce as Janet Jackson and Blue Ivy Carter as Michael Jackson.
A post shared by Beyoncé (@beyonce) on
They are the world, they are the children.
---
2. Lena Dunham as Louis CK.
---
3. Iggy Azalea as a Wayans Brother in White Chicks, Demi Lovato as Lucille Ball.
The two most revolutionary forces in comedy.
---
4. Miley Cyrus as Lil' Kim.
Or she's just being Miley.
---
5. Miley Cyrus as Dolly Parton.
Island in the stream, that is what she is.
---
6. Miley Cyrus as Nicki Minaj.
---
7. Kelly Ripa as Kim Kardashian and Nick Lachey as Chris Humphries.
Remember when that was a thing?
---
8. Kelly Ripa as Miley Cyrus and Michael Strahan as Robin Thicke.
---
9. Ellen DeGeneres as Nicki Minaj.
That was even before this happened.
---
10. Ellen DeGeneres as Sofia Vergara.
Wonder if she'll be a white person this year.
---
11. Ellen DeGeneres as Snooki.
---
12. P. Diddy as Prince
The doves are crying.
---
13. Matt Lauer as Pamela Anderson.
---
14. Lance Bass as Himself.
A post shared by Lance Bass (@lancebass) on
Yeah that's a pretty douchey move.
---
15. Honey Boo Boo as Kris Jenner (and the rest of the Boos as Kardashians).