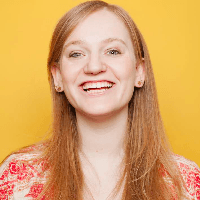 Filed by Orli Matlow

|

Mar 21, 2016 @ 9:52am
It's been ten years since Twitter.com launched, giving people everywhere another outlet to share their innermost thoughts and present their best, pithiest selves. In honor of Twitter's tenth birthday, here's where the tweeting journeys of your favorite celebrities began: their embarrassing first tweets. Check out how far they've come from just tweeting about Twitter.
1. Oprah
HI TWITTERS . THANK YOU FOR A WARM WELCOME. FEELING REALLY 21st CENTURY .

— Oprah Winfrey (@Oprah) April 17, 2009
2. Barack Obama
Thinking we're only one signature away from ending the war in Iraq.
Learn more at http://www.barackobama.com

— Barack Obama (@BarackObama) April 29, 2007