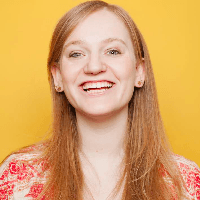 Filed by Orli Matlow

|

Mar 27, 2017 @ 11:16am
On Sunday, United Airlines was all anybody could talk about on Twitter after the airline refused to allow young girls on a flight from Denver to Minneapolis because they were wearing leggings. If you don't know, leggings are just tight pants, and also, nobody should be staring down little girls, anyway.
http://www.someecards.com/news-cards/heres-to-airline-workers-for-keeping-us-safe-from-11yearold-girls-in-leggings/
United defended their position on Twitter ...
... and celebrities took to Twitter to defend the girls.
Stars on social media pointed out the grossness of policing the clothes of children.
And joked about the outfits that they've "gotten away with."
Seth Rogen pitched the airline a new slogan.
William Shatner was moved to stand up and switch up his own style.
Some even called for a boycott of United Airlines.
A certain celebrity known as Delta Airlines weighed in, taking Leggingsgate to its logical conclusion.