13 celebrities who were desperate enough to try online dating.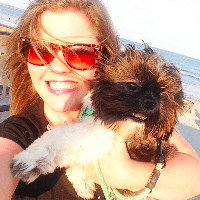 Filed by Missy Baker

|

Jul 07, 2016 @ 10:10am
Looking for love online isn't just for weirdos and pervs anymore. They're still there, of course, but now pretty much everyone else is swiping for their soul mates. Even the rich and famous are turning to dating apps to find true love. Here are 13 celebrities who've been lonely enough to brave the world of online dating.
1. Katy Perry
A post shared by KATY PERRY (@katyperry) on