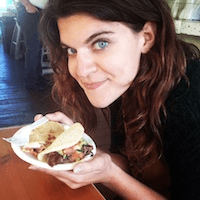 Filed by Kelsey Solywoda

|

Jun 10, 2017 @ 2:07pm
On Saturday, it was announced that Adam West, who played Bruce Wayne in the 1960s television series Batman has passed away at the age of 88 following a short battle with leukemia.
West's family posted the following statement on his official Twitter account:
Our beloved AW passed away last night. He was the greatest. We'll miss him like crazy. We know you'll miss him too - West Family pic.twitter.com/8bkEq1C2ao

— Adam West (@therealadamwest) June 10, 2017
Since the news broke, many have taken to social media to express their condolences and to pay tribute to the beloved actor, including his fellow celebrities. Here's how Hollywood is reacting to the news of Adam West's death.
Family Guy creator Seth McFarlane:
Conan O'Brien:
Mark Hamill:
George Tekei:
RIP Adam West. You'll always be Batman to me.

— George Takei (@GeorgeTakei) June 10, 2017
Jamie Lee Curtis:
Holy heartbreak Batman. Adam West was a big part of my childhood. We were acquaintances in my adulthood. A wonderful man who will b missed.

— Jamie Lee Curtis (@jamieleecurtis) June 10, 2017
Elijah Wood:
Silicon Valley's Kumail Nanjiani:
RIP Adam West. First person I saw who was funny, badass & cool all at once.

— Kumail Nanjiani (@kumailn) June 10, 2017
Wil Wheaton:
I had the privilege of working with Adam West more than once, and he was so kind to me. He was so funny, and so *good* as a person. RIP.

— Wil Wheaton (@wilw) June 10, 2017
Guardians of the Galaxy director James Gunn:
Gotham's Robin Lord Taylor:
Gotham City has lost a legend. Adam West was every bit as gracious and loving in person as you'd expect. @therealadamwest

— Robin Lord Taylor (@robinlordtaylor) June 10, 2017
Other actors who have played Batman, including Ben Affleck, Val Kilmer, and Will Arnett (who voices Batman in The Lego Movie franchise) tweeted their condolences.
Adam West exemplified heroism. Kind, funny and an all around great guy. Thank you for showing us all how it's done. @therealadamwest

— Ben Affleck (@BenAffleck) June 10, 2017
Ah dear Adam West. He was always so kind when we met. A real gent. Once when I was a kid we found ourselves in front the batmobile. I got in

— Val Kilmer (@valkilmer) June 10, 2017
RIP Adam West. You will always be Batman

— Will Arnett™ (@arnettwill) June 10, 2017
The world has lost one of its favorite superheroes. RIP, Mr. West.