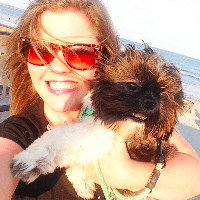 Filed by Missy Baker

|

Jul 12, 2016 @ 9:09am
Celebrities are just like us. They drive cars, they exercise, they have sex with ghosts. Oh wait, you don't do that? Weird. Maybe spirits just aren't super horny for the stained sweatpants you wear to bed every night. Ghost sex is a real thing, but the way. It even has a scientific sounding name, Spectrophilia, so you know it's legit. Maybe someday you'll be undressed by the undead, but until then, be jealous of these 9 celebrities who've gotten freaky with the supernatural.