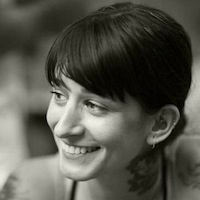 Filed by Jessie Dean Altman

|

Dec 06, 2016 @ 12:26pm
There's no denying that 2016 has been a rough year for a lot of reasons, including the astounding number of celebrities who died. It was a dangerous time to be famous, because Death was on a rampage. The world lost musical geniuses, exceptional authors, and beloved actors at a rate that felt higher than in past years. Here are's a list of all the celebrities who died in 2016. We still can't believe they are gone.
David Bowie — January 10, 2016
Alan Rickman — January 14, 2016
Glenn Frey of the Eagles — January 18, 2016
Abe Vigoda — January 26, 2016
Maurice White of Earth, Wind & Fire — February 3, 2016
Dave Mirra — February 4, 2016
Supreme Court Justice Antonin Scalia — February 13, 2016
Vanity — February 15, 2016
To Kill a Mockingbird author Harper Lee — February 19, 2016
Joey Martin Feek — March 4, 2016
First Lady Nancy Reagan — March 6, 2016
Sir George Martin — March 8, 2016
Keith Emerson of Emerson, Lake & Palmer — March 11, 2016
Phife Dawg of A Tribe Called Quest — March 22, 2016
Garry Shandling — March 24, 2016
Patty Duke — March 29, 2016
Merle Haggard — April 6, 2016
Doris Roberts — April 17, 2016
Chyna — April 20, 2016
Prince — April 21, 2016
Muhammad Ali — June 3, 2016
Christina Grimmie — June 10, 2016
Anton Yelchin — June 19, 2016
New York Times photographer Bill Cunningham — June 25, 2016
Night author Elie Wiesel — July 2, 2016
Garry Marshall — July 19, 2016
Star Wars actor Kenny Baker — August 13, 2016
Gene Wilder — August 29, 2016
Alexis Arquette — September 11, 2016
Who's Afraid of Virginia Woolf? playwright Edward Albee
— September 16, 2016
Arnold Palmer — September 25, 2016
Former Israeli president Shimon Peres — September 28, 2016
Leonard Cohen — November 7, 2016
Leon Russell — November 13, 2016
PBS Newshour host Gwen Ifill — November 14, 2016
Sharon Jones – November 18, 2016
Florence Henderson — November 24, 2016
Alan Thicke — December 13, 2006
George Michael — December 25, 2016
Carrie Fisher — December 27, 2016