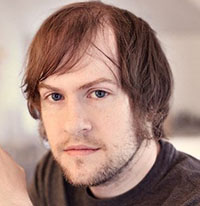 Filed by Brian Boone

|

May 04, 2016 @ 10:52am
Actors, especially when they're young and hungry, will take any work they can get. But voice work isn't something they seek out of desperation—it's a nuanced performance that requires an actor to fully realize a character with their voice alone. And they love doing it, because they get paid without having to change out of their sweatpants. Here are some celebrities who did notable cartoon voices before they became household names.
1. Uncle Phil was Shredder.