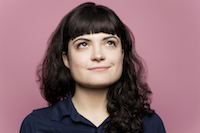 Filed by Jaime Lutz

|

Jun 01, 2016 @ 7:25pm
It's not hard to find someone to have sex with you if you're a celebrity, but finding someone to spend your life with is harder. After all, how do you know if it's you they love or your fame and fortune?!?! These celebrities smartly got around that conundrum by meeting their significant others before they got famous. And then they both got famous. There are some real Hollywood power couples ahead:
1. William H. Macy and Felicity Huffman first met when Huffman was Macy's acting student in the early '80s. They married in 1997, a year before Huffman starred in Sports Night and a year after Macy had his breakthrough role in Fargo.