9 pairs of celebrities who are cousins with each other.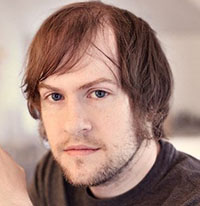 Filed by Brian Boone

|

Jun 23, 2016 @ 2:57pm
Cousins enjoy an odd distinction: they're sort of friends, but also relatives. Or maybe they're distant, and only see each other reluctantly at a wedding or a funeral. So imagine how weird it is for celebrities with cousins who are also famous. They see their family at every red carpet event and swanky Hollywood party. Here are nine pairs of celebrities who come from uniquely talented families.
1. Melissa McCarthy and Jenny McCarthy.
Back in the '90s, Jenny McCarthy was the more famous one, having been in Playboy a bunch of times and co-hosting MTV's Singled Out. She gave her cousin, aspiring actress and improv comedian Melissa McCarthy, her first acting gig. (On an episode of MTV's The Jenny McCarthy Show, McCarthy played "Melissa.")