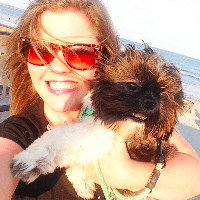 Filed by Missy Baker

|

Jul 28, 2016 @ 3:02pm
Everyone thinks their kids are the cutest, smartest, and most talented children on Earth. Celebrities are no exception. They're proud parents who love bragging about their kid's everyday accomplishments and showing them off to their millions of followers. The only difference is these kids are infinitely more spoiled. Here are seven celebrity parents who brag about their kids as much as you do.
1. Jessica Simpson
A post shared by Jessica Simpson (@jessicasimpson) on
Jessica is a proud mama of her two look alike kids, her daughter Maxi and son Ace. The blondie brother and sister pair are just 14 months apart and if you go on Jessica's Instagram, you can see she's obsessed with posting pics of the cuties. Like really obsessed. Enjoy it now Jessica, because soon enough Ace and Maxi will be like "Moooom, stop it! You're so embarrassing."