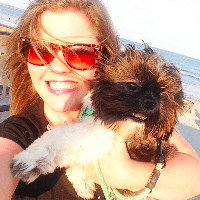 Filed by Missy Baker

|

May 23, 2016 @ 11:50am
If you think your throwback prom pics are embarrassing, you're in good company. Even the hottest celebrities have fallen victim to cringe-worthy fashion choices, uncomfortable prom dates, and general teenage uncomfortableness. These celebrity prom photos will remind you that stars really are just like us: terribly awkward.
1. Fun fact: Ellen DeGeneres murdered a couch to make this dress.
2. Lil Jimmy Fallon looks like a rejected cast member of Twilight in his awkward prom pic.