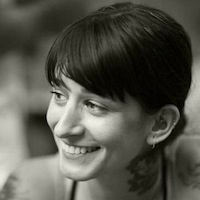 Filed by Jessie Dean Altman

|

Dec 05, 2016 @ 8:48am
The Dakota Access Pipeline protesters got wonderful news on Sunday, when the Army Corps of Engineers announced that they will deny the permit for construction of the controversial pipeline to continue. The win might be temporary, as President-elect Donald Trump has said that he supports the project, but for now, there's reason to rejoice. Here's what the celebrities who were involved in and passionate about the cause had to say.
1. Katy Perry
2. Mark Ruffalo
3. Rose McGowan
Yes! A win! #NoDAPL Dakota pipeline to be rerouted. They did it!!!!!!!!

— rose mcgowan (@rosemcgowan) December 4, 2016
4. Solange
5. Pharrell Williams
6. Michael Moore
Stunning victory at StandingRock! When's the last time the federal gov't was defeated by the Native peoples? Inspiration for what's ahead...

— Michael Moore (@MMFlint) December 4, 2016
7. Susan Sarandon
This is what democracy looks like. Must continue fight to keep oil in ground. Grateful for sacrifices 1st Nations made to protect our water. https://t.co/TI41nTpqqd

— Susan Sarandon (@SusanSarandon) December 4, 2016
8. Alyssa Milano
Power of the people. We can make a difference. Never forget that. #DAPL

— Alyssa Milano (@Alyssa_Milano) December 4, 2016
9. Sally Field
Bravo Army Corps of Engineers, bravo Standing Rock, bravo Sioux Nation. You've taught us all something of great value. Stand your ground!

— Sally Field (@sally_field) December 4, 2016
10. Sophia Bush
11. Billy Eichner