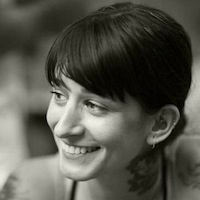 Filed by Jessie Dean Altman

|

May 05, 2016 @ 11:07am
Grab a suitcase everyone, because it's time to go to Las Vegas. Well, not yet, but in March 2017 for sure. On Wednesday, Channing Tatum posted a video to Facebook announcing Magic Mike Live. What exactly is it? Don't know. Doesn't matter.
Shirtless men and puppies. What better way to announce Magic Mike Live at the Hard Rock Hotel and Casino Las Vegas. Thanks Cosmopolitan, you're the best. And to everyone else...you're welcome. Sign up here for more: http://bit.ly/1QSnbCY #MagicMikeLive

Posted by Channing Tatum on Wednesday, May 4, 2016
Yes, the video mostly consists of hot, fit, shirtless men vacuuming and DOING THE DISHES, so truly, truly, every woman's dream (regardless of sexual attraction, who wouldn't let these guys clean shirtless—they are beautiful like Greek statues, and hey, clean house). Oh, and then the second half is puppies. Channing should consider just getting a tattoo across his chest that says, "You're welcome."