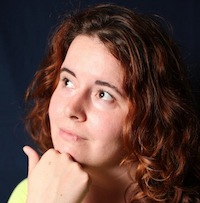 Filed by Aimee Lutkin

|

Nov 17, 2015 @ 9:26am
Actor Charlie Sheen announced on the TODAY Show this morning that he is HIV positive. According to Sheen, he was diagnosed about 4 years ago, which puts his public freakouts from the time into context, though Sheen claims they were triggered by steroids he was taking. The former Two-and-a-Half Men star says, "It's a hard three letters to absorb. It's a turning point in one's life."
One of Sheen's main motivations in admitting he is HIV positive is to beat back the many people who have been blackmailing him by threatening to expose his diagnosis to the world. He says he's paid out almost $10 million to people he trusted with the info (among them, prostitutes without hearts of gold), one of whom had a pic of his anti-retroviral drugs. In general, Sheen is in good health, and since he has a lot of money, he can afford the treatment that will potentially keep him that way for a long time. Best of luck to him.