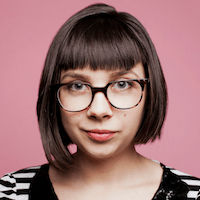 Filed by April Lavalle

|

Dec 30, 2016 @ 8:15am
After the news of Debbie Reynolds' death broke on Wednesday, Charlie Sheen pissed a bunch of people off by very publicly wishing death to President-elect Donald Trump on Twitter. The tweet, addressed to God, read "Trump next, please!" six times and was buttoned by a middle finger emoji.
Dear God;

Trump next, please!
Trump next, please!
Trump next, please!
Trump next, please!
Trump next, please!
Trump next, please!

🖕🏾

©

— Charlie Sheen (@charliesheen) December 29, 2016
Charlie Sheen has said some pretty ridiculous things in the past, but this goes beyond "tiger blood." Trump supporters and adversaries alike were quick to call Sheen out on the tweet.
.@charliesheen through your ridiculous decisions and horrendous choices, everyday Americans prayed for you. You just lost a lot of us. #Sick

— Joe Pags Pagliarulo (@JoeTalkShow) December 29, 2016
@charliesheen no matter how bad life gets, I never actively root for someone to die. That is a truly evil soul.

— Nick Paredes (@npthree) December 29, 2016
Amidst the controversy, Sheen has not deleted the tweet. Taking a page out of Trump's own playbook, perhaps? Plus, not everyone disagreed with Sheen's point.
However, Sheen did respond to the backlash with a weird poem that he definitely used a thesaurus to write.
So far, Trump has not publicly lambasted Sheen on his own Twitter, but give it time. Don't be surprised if you see a tweet about how "Sad!" Two and a Half Men is in the near future.