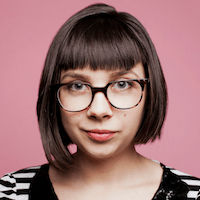 Filed by April Lavalle

|

Jun 29, 2016 @ 10:05am
Chloë Grace Moretz is sick of your shit, internet. The 19-year-old actress took to Twitter to air her grievances about trolls who call her "fat" and "masculine" in a short but anger-fueled rant (ugh, Twitter rants are so hot right now). Unfortunately, responding to trolls just feeds them, but Moretz definitely made some good points.
When will people hiding behind computer screens get tired of calling someone "fat" or "masculine" -

— Chloë Grace Moretz (@ChloeGMoretz) June 28, 2016
- does it make you feel good typing your hateful comments ? Does it fulfill you in some dark way? -

— Chloë Grace Moretz (@ChloeGMoretz) June 28, 2016