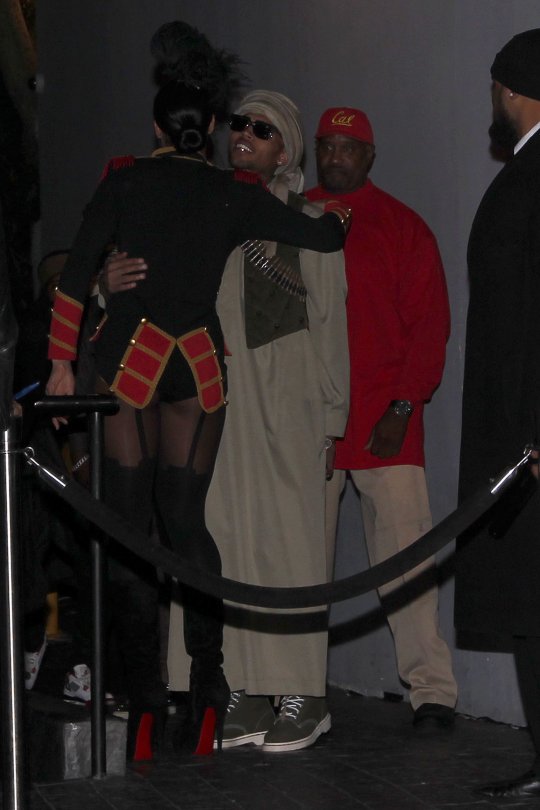 Chris Brown dressed as a terrorist hugging Rihanna dressed as a woman who makes poor decisions.
Not content to make the marjority of non-moronic America (Hi Team Breezy!) loathe him for abusing women, Chris Brown decided to piss off the Arab world as well by dressing up as a "terrorist" for Halloween, and apparently his only knowledge of terrorists comes from the movie True Lies with maybe a little bit of "The Libyans" from Back to the Future thrown in. And he did it all at Rihanna's Halloween party, where she continued to bewilder the world by welcoming Brown with open arms. Maybe she was just happy that his having to hold a fake machine gun all night long meant that it would be harder for him to take a swing at any of her female guests? Check out the photo Brown tweeted out of his whole crew below and you'll see that Chris Brown just seems like a really, really great guy.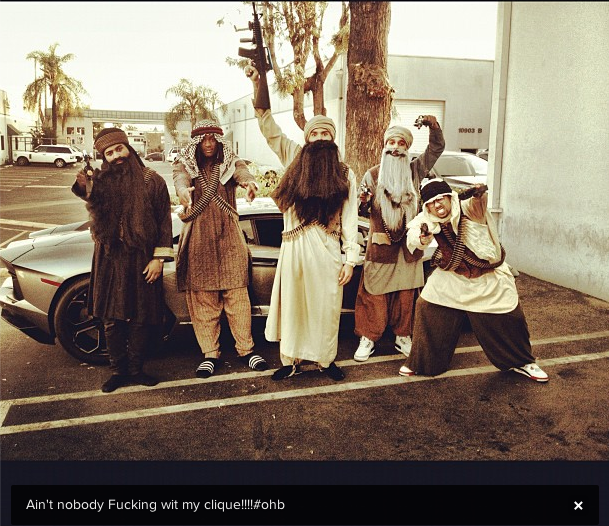 Seriously, have none of you seen "Homeland?" We've moved on.