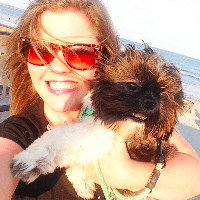 Filed by Missy Baker

|

Aug 31, 2016 @ 10:33am
Chris Brown is repeatedly getting in trouble for violent outbursts, especially against women. Most recently he was arrested and charged for assault with a deadly weapon for allegedly threatening a woman and pointing a gun at her head at his home on Tuesday. But yeah, by all means, keep buying his music and making him rich.
Police surround Chris Brown's home

#LIVE COVERAGE: Police are at the Los Angeles home of musician Chris Brown. TMZ reports Brown allegedly threatened a woman with a gun. When officers tried to enter the home he told them to get a search warrant and then reportedly shut the door. UPDATE: We had to start a new stream - you can find the latest coverage on our Facebook page here: https://www.facebook.com/FOX10Phoenix/videos/1104395376275675/ STORY: http://www.fox10phoenix.com/entertainment/197354889-story

Posted by FOX 10 Phoenix on Tuesday, August 30, 2016
Unfortunately, this was far from Chris Brown's first over-the-top meltdown. In fact, it's pretty safe to say his anger issues make your string of F-bombs at the guy who cut you off in traffic this morning seem pretty chill.