Early Life
Christopher Grant Carney was born on August 19, 1980, in Hot Springs, Arkansas. His mother is Ruth Carney, and his father is Kenneth Carney. His father, Kenneth, was the First Church of the Nazarene's pastor, and his mother has been the Springs' governor since 2011. Chris Carney had three brothers, Michael, Greg and Barry Carney.
During Chris's childhood, he lived in Puerto Rico because his parents were missionaries there. This experience helped him learn Spanish, but once he returned to the U.S. things got ugly. Chris began acting like a wild child and had no respect for the religious beliefs his parents taught him. After trying out almost every religion, Chris got involved in music.
Chris Carney's Career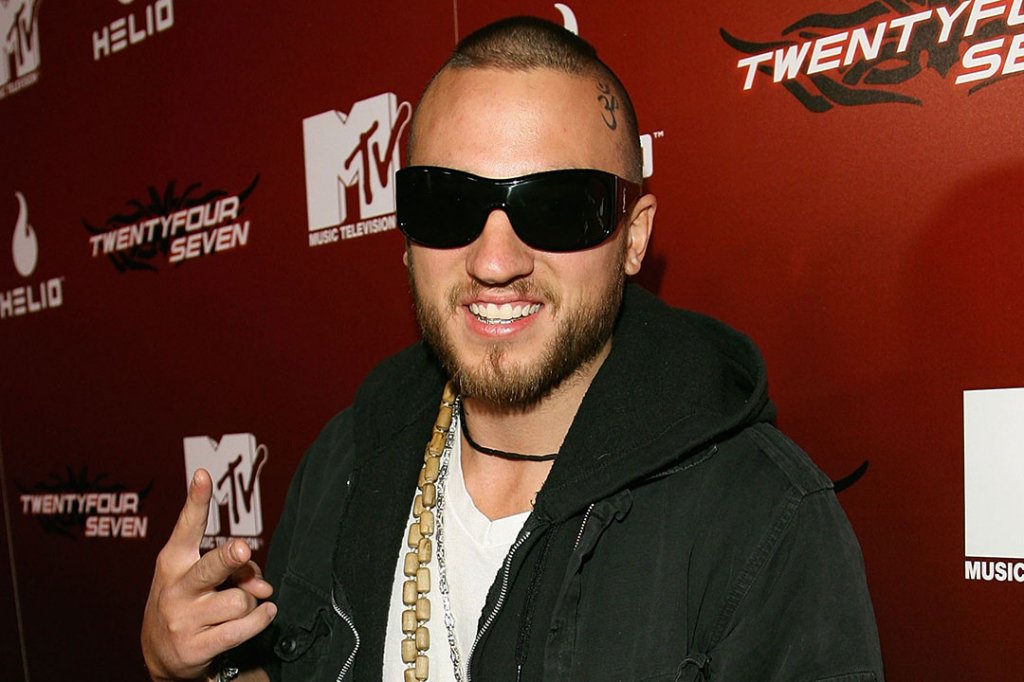 He was the lead singer of the band The Prom Kings, which came out with their first single "Alone" in January of 2005. Their debut album was released in August of that same year. Besides their song "Blow" being featured in the movie The Island and the advertising commercial of the 2007 DVD release of the film Ghost Rider, the album was viewed to be a colossal failure. The negative reviews, and the low rating of a 1.5 out of 5 on AllMusic.Com eventually led to the band going their separate ways. As of 2011, their record label's website had been taken down.
In 2006 Chris was featured on MTV's reality show "twentyfourseven." Him and his brother, Greg Carney, who was also featured in the reality show, moved to Los Angeles in order to pursue a career in Entertainment. The reality show followed entertainers' pursuits of making it big in Los Angeles. During that show, the world witnessed his 'DUI' and 'aggravated assault' arrest. In 2007 Chris moved back to Arkansas.
Redemption
It was there that Municipal Judge Ralph Ohm gave Chris three options: jail, state-funded Quapaw House treatment center, or Teen Challenge. Chris chose Teen Challenge, not because he cared about the program, but simply because it sounded like the best option. He could even quit the program and get away with it.
Things started to change for Chris when he arrived at the First Assembly of God in Hot Springs, Arkansas. He was touched by the Holy Spirit, saying, "I, in my arrogance, walked up," Carney said, and a man put his hand on him. "It was almost like a scene in the 'Matrix,' I started speaking in this language I've never heard, I'm crying and I'm conscious but I'm not in control. It scared me."
When he returned to the Teen Challenge facility, he told his friends, "Dude, stuff went down and it happened."
Life as a Husband and a Father
After being in Teen Challenge for 10 months, Chris sustained an injury while performing a job at a county fair. While resting in his hospital bed, he noticed Tiffany Thornton on T.V. and had to meet her. The two began talking on a daily basis, then started seeing each other regularly, and eventually started dating.
Chris was working as a probation officer at the time, and it didn't take long for him to realize that Tiffany was the woman he wanted to marry. In December 2009, she said yes to his proposal, and they planned a wedding for 2011.
On November 12, 2011, Tiffany Thornton and Chris Carney got married at Garvan Woodlands Gardens in Hot Springs, Arkansas. Tiffany's Disney Channel co-star, Demi Lovato, was a bridesmaid in the wedding.
The couple got pregnant immediately and announced it in February of the following year. On August 14, 2012, Tiffany gave birth to her and Chris's first son, Kenneth James Carney. On March 1, 2014, their second son, Bentley Cash, was born.
A Turn For The Worse
What looked like a happy marriage on the outside, was actually a crumbling one on the inside. People were shocked when Tiffany announced their separation only months after their second child was born. It was about a month later that Chris accused Tiffany of kidnapping their sons in the middle of the night. However, TMZ reported that Tiffany left because of Chris's 'violent, drunken binges.'
Following this ordeal, Chris Carney promised to get sober. He even passes a drug and alcohol test to prove it. The couple sought counseling, and Tiffany gave their marriage another try on September 21, 2014. Chris then attended a missions trip to Peru with his dad.
The perfect family that Tiffany Thornton had worked so hard to build with Chris Carney was shattered on December 4, 2014, when Chris was killed in a fatal car accident. It was around 1:30 A.M., after a night of drinking, that Chris got in the car with his friend, Ezekiel Blanton, who was apparently three times over the legal limit. They crashed into a tree after missing a turn. Both Chris and his friend were pronounced dead at the scene. The crash came after Chris had been sober for almost a year. Chris Carney was only 35 years old when he died, leaving behind his two young sons. Tiffany posted this touching tribute to her late husband after the accident. She captioned the photo simply, "My life. My Love. My Angel."