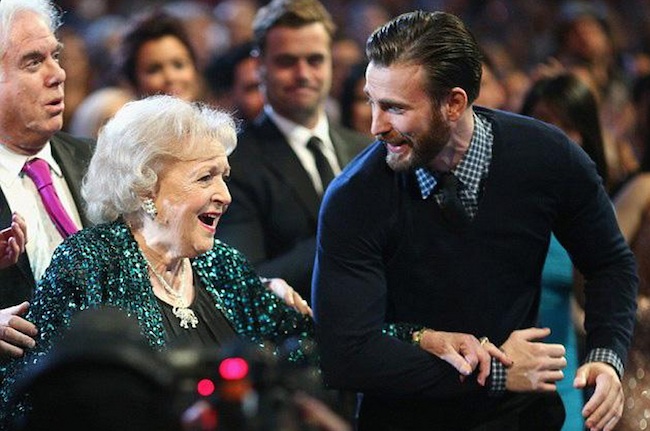 The People's Captain. (via)
The big moment—really, the only "moment"—from the perennially forgettable People's Choice Awards last night was when Betty White was announced as this year's Favorite TV Icon. Considering that the 93-year-old was sitting in the front row, and her "competition" were no-shows, it's safe to assume that no one in Vegas lost money when Ellen DeGeneres announced Betty's name.
As Betty showcased her dramatic chops by acting surprised, Chris "Captain America" Evans leapt into action and escorted the living legend to the stage.