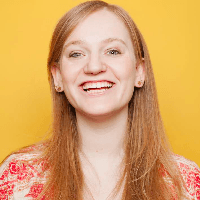 Filed by Orli Matlow

|

Dec 23, 2016 @ 9:09am
Nobody wants to go to Donald Trump's party, and America's First Child President is pulling a classic "Uh, yeah?! Well, I didn't want you anyway!"
On Thursday night, he tweeted (what else would he do?),
The so-called "A" list celebrities are all wanting tixs to the inauguration, but look what they did for Hillary, NOTHING. I want the PEOPLE!

— Donald J. Trump (@realDonaldTrump) December 23, 2016
This is a SAD! lie, because everyone knows how much celebrities mean to him. Trump literally spent years looking for a celebrity apprentice.
A-lister Chrissy Teigen was unamused that the President-elect is using his precious time whining about A-listers and humbly reminded us that celebrities are people too. Plus, Trump can't afford to alienate a big chunk of people—he'll be the president of the United States of America, not the United People Who Were Successfully Duped By Him.
Hi - we are people. You are our president too. I don't want you to be, but u are. Also we ALL know you are dying without the approval, dear https://t.co/NaVU1iDban

— christine teigen (@chrissyteigen) December 23, 2016
And for the knife-twister:
In case you were confused, a fact-checker clarified that the latter tweet is, in fact, a joke.
If Lil Banana were a real act, Mike Pence would probably veto it because bananas are phallic, anyway.