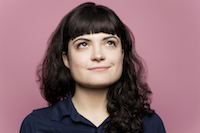 Filed by Jaime Lutz

|

Feb 19, 2016 @ 9:33am
Model and hilariously outspoken pregnant lady Chrissy Teigen looks gorgeous in her most recent Sports Illustrated, Swimsuit Edition photoshoot—but behind the scenes, she was doing fertility treatments in between poses, she told People.
"I was doing IVF during the shoot," she said. "I was getting my shots and everything in Zanzibar, I had a little medical kit. It was hard because you bloat from it, and you bruise — if I hit the wrong area. That's the kind of things we had to cover with makeup." From this end, it's tough to notice any "bloating" in the picture.