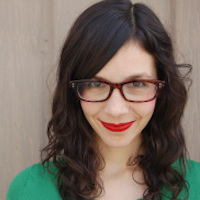 Filed by Meg Favreau

|

Apr 19, 2016 @ 7:40pm
Sure, John Legend and Chrissy Teigen have been posting baby-bump photos and telling pregnancy stories for months. And sure, it was adorable. And yes, they tweeted when the kid was born on Sunday and shared her name. But how could the good people of the Internet know that this wasn't all some elaborate hoax designed to...well, designed to do whatever a weird pregnancy hoax would get you? Not to worry, because on Tuesday night, Teigen posted her first photo of wee Luna on Instagram, and she is definitely a baby:
A post shared by chrissy teigen (@chrissyteigen) on
There you have it, folks, TBP: Total Baby Proof. And there's even a little TDP (Total Dog Proof) thrown in as a bonus. So thanks, John and Chrissy. The Internet accepts this great gift with gratitude, and probably a f*ckton of comments.