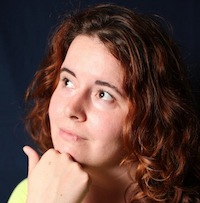 Filed by Aimee Lutkin

|

Jul 31, 2015 @ 10:09am
You know it's love when she feels safe interfering with his hot wings:


If you somehow weren't aware that Chrissy Teigen and John legend are absolutely crazy into each other, this clip seems like definitive proof. They have the same sense of humor, he wants to eat seasoned meat off her butt, he's not getting angry with the way she teases and delays satisfaction... Ostensibly, they did this for National Hot Wings Day (there are just too many holy days to observe anymore!), but it's a better ad for marriage.
Really, this Instagram post is a better ode to love than John Legend's "All Of Me," which was a video that clearly had a much higher budget than the cost of a plate of chicken. When will the entertainment industry get what the people really want? Food and a pool. The end.