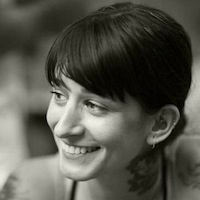 Filed by Jessie Dean Altman

|

May 05, 2016 @ 8:59am
On Wednesday, Chrissy Teigen's mom Vilailuck Teigen posted some Instagram pictures of herself, her daughter, son-in-law John Legend, and her new(ish) granddaughter Luna Simone.
This one, of just Teigen and Legend, is captioned "Mommy and Daddy." Not hers, the baby's. Motherhood suits Teigen, because she honestly looks amazing. Well, motherhood or those cheekbones. Probably a combination of both. Actually, Teigen always looks amazing—as a model she is a professional amazing looking person (and hopefully her business cards say that).