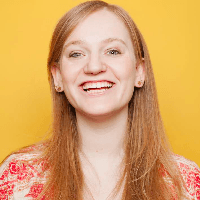 Filed by Orli Matlow

|

Mar 06, 2017 @ 10:49am
In an essay for Glamour magazine, Chrissy Teigen opened up about her struggle with postpartum depression after giving birth to her daughter with John Legend, Luna.
While from afar it seems like the supermodel, best-selling cookbook author and Lip Sync Battle host may have the perfect life, the chemical imbalance struck Chrissy, just like it could any other new mom.
A post shared by chrissy teigen (@chrissyteigen) on
"I had everything I needed to be happy. And yet, for much of the last year, I felt unhappy. What basically everyone around me—but me—knew up until December was this: I have postpartum depression," she confesses, "How can I feel this way when everything is so great?"
"But postpartum does not discriminate," she explains, "I couldn't control it. And that's part of the reason it took me so long to speak up: I felt selfish, icky, and weird saying aloud that I'm struggling. Sometimes I still do."
It was difficult for Teigen to come to terms with the diagnosis, with the term "depression" being so wrapped up in stigma:
I still don't really like to say, "I have postpartum depression," because the word depression scares a lot of people. I often just call it "postpartum." Maybe I should say it, though. Maybe it will lessen the stigma a bit.
Teigen was diagnosed in December, and has begun taking an antidepressant. She writes that she is speaking up now because she doesn't want people who have it "to feel embarrassed or to feel alone."
Read the full powerful essay over at Glamour.