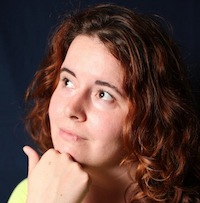 Filed by Aimee Lutkin

|

Feb 01, 2016 @ 9:28am
On Thursday, Chris Pratt was scrolling through Instagram after about 80 hours of wakefulness and thought, "Hmm, I should share something intimate about myself." For many people this would be a recipe for disaster. For Pratt, it's the perfect condition to post something that'll help you face your own challenges.
Though everyone knows who he is these days, since Pratt is the leading man in not one, but two huge blockbusters (Guardians of the Galaxy and Jurassic World, respectively), he wasn't always so successful. Fans of Parks and Recreation knew him as the shlubby and childlike Andy Dwyer. Before that, he mostly played interchangeable jock douchebags in movies like Jennifer's Body and Wanted. And before that? Just another under-employed actor. But he didn't give up on the dream!