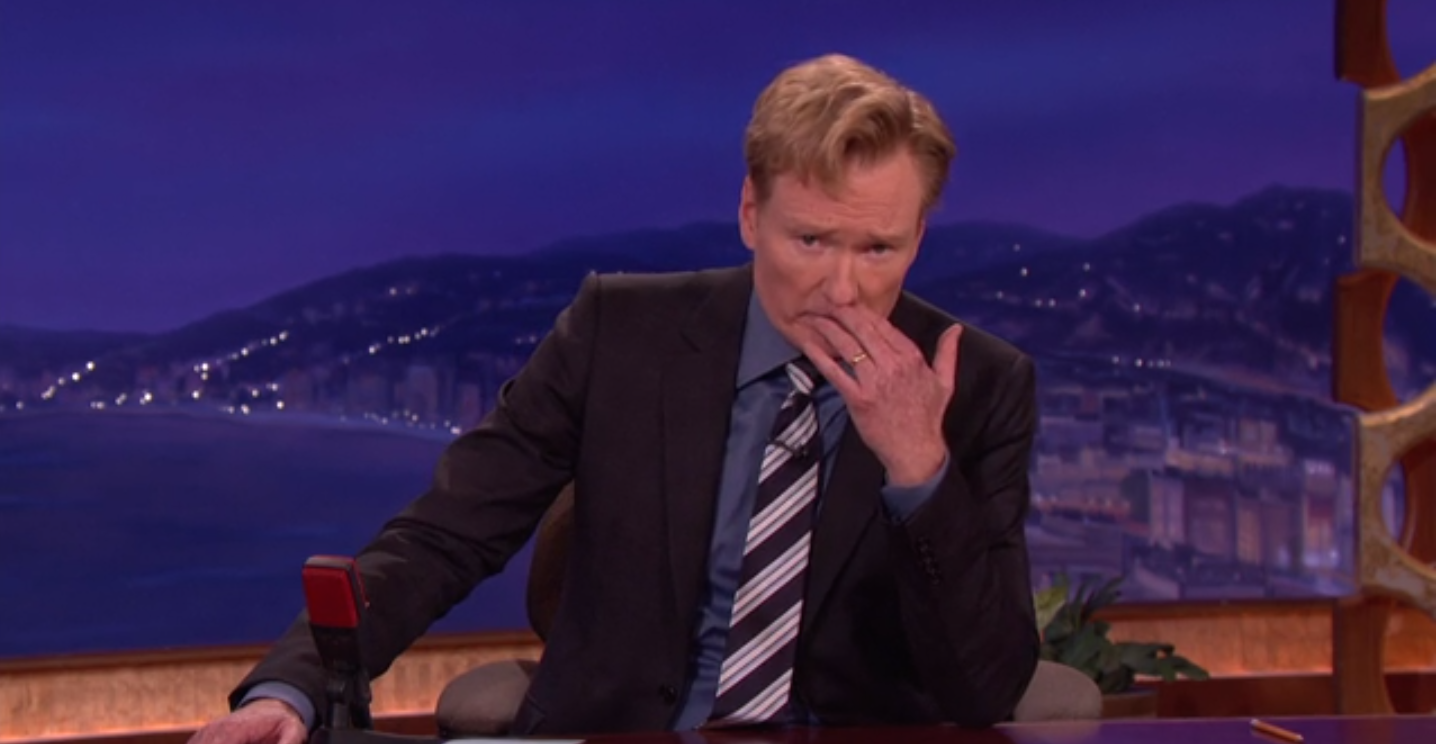 Everyone else in the country got to take a minute in private, but Conan was taping.
As I'm sure you're aware by now, Robin Williams passed away yesterday at the age of 63. It was a great shock to everyone—I could literally see people on the street drop their mouths when they looked at their phones—and especially for comedians. Conan O'Brien was no exception as he found out near the end of taping his Monday night show, and neither was Andy Richter or their guest, comedian Will Arnett. Conan felt he had an obligation to speak about it, even though it was clearly "shocking and horrifying" for him to hear, and all three delivered the sort of kind and honest responses that are hard to maintain composure during in private, much less on live TV.
Sorry you had to find out that way, guys, but thanks for helping.
(by Johnny McNulty)