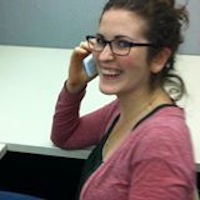 Filed by Shira Danan

|

Aug 29, 2016 @ 1:45pm
Why does confetti want pop star Ariana Grande dead? I'm forced to ask this question once again after the singer was attacked by multiple squares of white paper at Sunday night's VMAs. Here's the clip from MTV's audience cam, via BuzzFeed:
After a piece landed on her eye, she tried to get rid of it by removing her glasses, but the confetti refused to budge, creeping down over her face, ever closer to her heart. Question: can paper cuts kill? Answer: Yes, if you get enough of them.