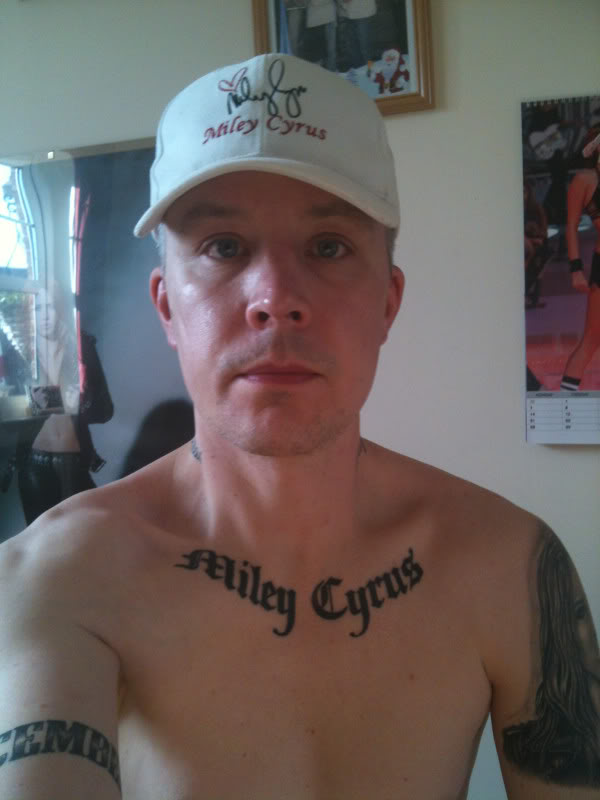 For so long my life was without meaning, then Miley showed me how to be a loser.
Where there are celebrities, there are weirdos. Where there are young female child celebrities, there are ultra-weirdos. We know Miley isn't a kid anymore, and her attempts to transition to a grownup are unsettling enough, but being obsessed with her still seems a tad pedophilic. Plus, why? It's not her music, it's not her acting, so we can only presume that her gigantic head somehow hypnotized this poor soul into believing that somehow devoting himself to her would be redeeming in some unexplainable way. In fact, let's not even try to explain it. Let's just marvel at how far one man has gone off the bend. Check out more unnerving photos below.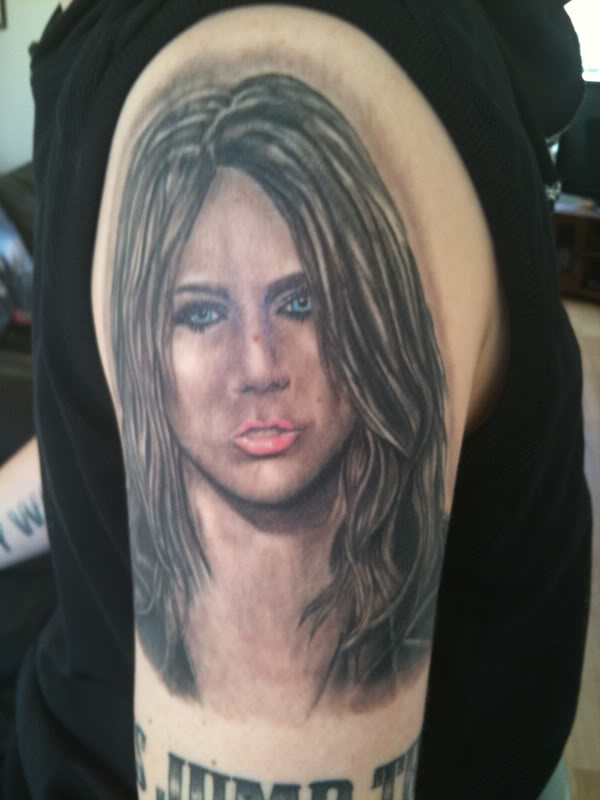 Her expression here is best summed up as "crap, how did I end up on this creepy shoulder?"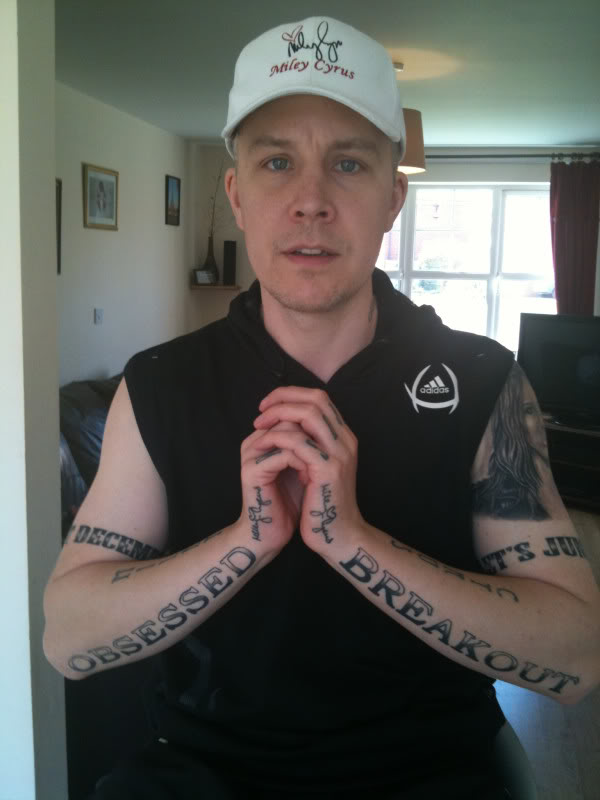 Dear God, please forgive me for my horrible, horrible tattoos.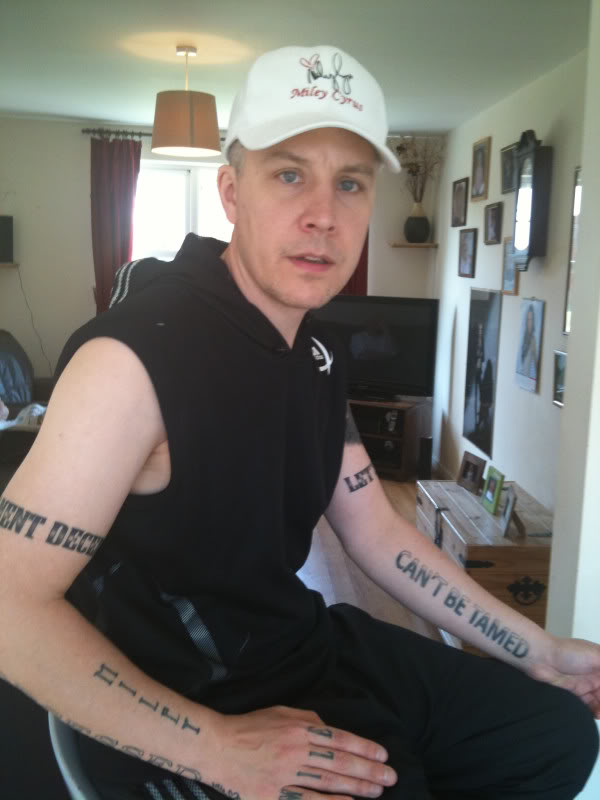 Yeah, it says Miley on my fingers and forearms. CAN'T BE TAMED OR REASONED WITH!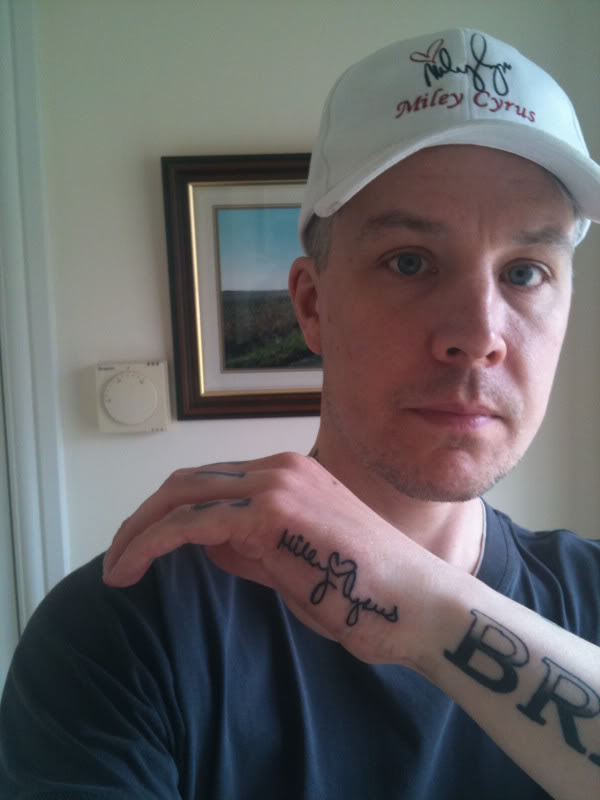 Also I forged her signature on my hands. Because restraining orders prevent autographs.