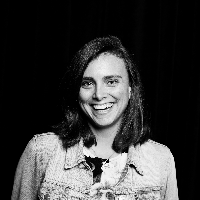 Filed by Catherine LeClair

|

Mar 11, 2017 @ 12:55pm
Professional illusionist Criss Angel was rushed to the hospital after failing to execute a straight jacket stunt on Friday night during his Las Vegas show Mindfreak Live!, TMZ reports. It's since been additionally reported that Angel was well enough to be released, and walked out of the emergency room at Spring Valley Hospital Medical Center later that night, around 10pm.
At the Criss Angel Show. Something went wrong when he tried to escape from a jacket while suspended. There is a forced intermission.

— Ryan R. Perez (@RyanPerez___) March 11, 2017
It was only about ten minutes into the show when Angel, who was suspended upside down in a straight jacket, was struggling to execute his escape and went limp. "After spinning in vain for about 2 minutes, he was quickly lowered down and the curtain closed onstage," TMZ said of the incident.
There have been a few strange occurrences in the magic and illusionist world lately. Last month, magician Daryl Easton was found dead in the closet of Hollywood's Magic Castle, a club for magicians. And last year, David Blaine accidentally shot himself in the foot, and later admitted that he thought he was going to die in that moment, according to Vulture. All this to say that magic is a very dangerous line of work! And if it's any consolation, Angel is absolutely a better illusionist than Gob from Arrested Development.