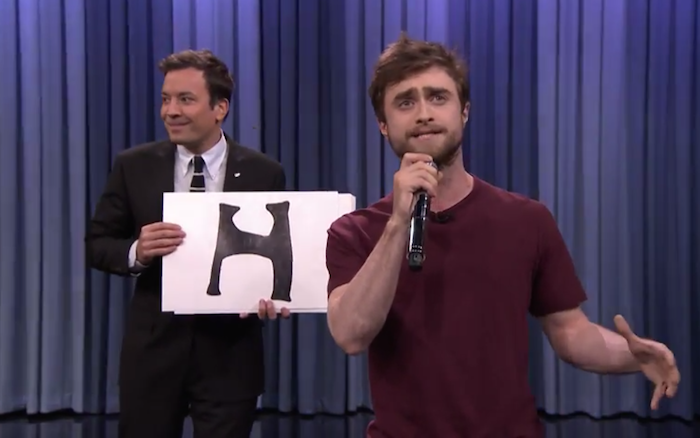 Crap, "H." What starts with "H"? Hog farts? Hag grins? Hairy otters?
The song 'Alphabet Aerobics' by Blackalicious was never the song of the summer, but it was also a song most people never forgot. It set the bar for rap-song-as-tongue-twister (or is it tongue-twister-as-rap-song?), and for many teens in 1999, it was the moment you realized "that is not a career I can pursue, because I can't get past B." Not Daniel Radcliffe, however, who was apparently wishing he had time off from working on the biggest movie franchise on the planet to pursue his passion for the thesaurus-based rap game. And he might have made it, too:
Yer a late-90s college-friendly rapper, Harry. I would recommend pursuing wizardry, however. You can always get a nice government job tracking down kids who use spells outside of school to make themselves rap better.
(by Johnny McNulty)