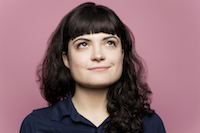 Filed by Jaime Lutz

|

Sep 26, 2016 @ 12:24pm
Oh man, the first debate of the election is tonight and the polls are all tied up. You know what we need right now to cut the tension? A handsome man doing pushups on a piano in his underwear. Enter retired soccer player David Beckham.
It's apparently part of the #22PushUpChallenge, in which people do 22 pushups for 22 days in a row to raise awareness for the estimated 22 service members who commit suicide every day due to the effects of PTSD. Thank God that Beckham chose the sexiest possible way to raise awareness for this important cause.