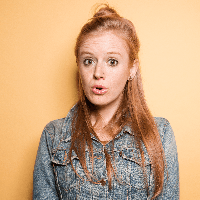 Filed by may wilkerson

|

Aug 18, 2016 @ 9:44am
David Schwimmer, aka Ross on Friends, apparently struggled with his overnight fame after the sitcom became a smash hit in the early '90s. Which is just the most Ross thing to say ever.
The 49-year-old actor recently returned to a prominent TV role, playing the late Robert Kardashian Sr. (father of Kim, etc) in The People v. O.J. Simpson. In an interview on The Hollywood Reporter's Awards Chatter podcast, he discussed how becoming a suddenly-famous person messed up his life back in the day.
"It was pretty jarring and it messed with my relationship to other people in a way that took years, I think, for me to kind of adjust to and become comfortable with," he said.