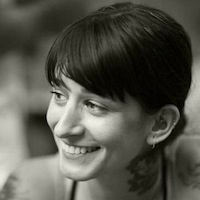 Filed by Jessie Dean Altman

|

Apr 19, 2016 @ 2:45pm
On Tuesday's episode of Ellen, guest David Spade talked about the time he got starstruck seeing Adele in a restaurant, but totally managed to maintain his cool. Until he got drunk, anyway.
After a few drinks ("loudmouth soup"), Spade convinced himself that Adele would be mad if he didn't say hi (it's part of the famous person code), and asked her bodyguard if he could talk to her. She mentioned that she was playing the Staples Center in August, and he replied, for some unknown reason (liquor), "Ooh, that whole month is tough for me." Spade recounts some other gaffes he made, but Adele was very nice about the whole thing, because she's Adele.