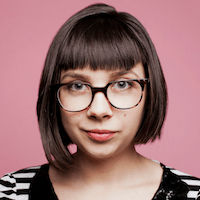 Filed by April Lavalle

|

Apr 27, 2016 @ 10:41am
Looks like Demi Lovato and Nick Jonas are joining the long list of celebrities that are protesting the discriminatory HB2 laws by refusing to perform in North Carolina. Much like a gas station bathroom, people are avoiding ever stepping foot in the state at all costs due to the recently passed law that forces transgender individuals to use the restroom in alignment with the sex on their birth certificates. They were due to make stops in Raleigh and Charlotte with their Honda Civic Tour: Future Now tour this summer, but canceled those dates.
Lovato and Jonas released a joint statement that they both posted on their Instagram accounts breaking the news to fans.
A post shared by Nick Jonas (@nickjonas) on
When disappointed fans expressed their annoyance at the canceled tour dates, Lovato answered them on Twitter.
Can't please everybody and you don't have to have all the answers, but what's important is to stand up for what you believe in ✌🏼️

— Demi Lovato (@ddlovato) April 27, 2016
Nick and Demi are in good company when it comes to the protest. Bruce Springsteen, Ringo Starr, Father John Misty, and Bryan Adams have all canceled tour dates in North Carolina.
Get it together, North Carolina. Even Trump thinks trans people should be able to pee free, and that's a pretty low bar.