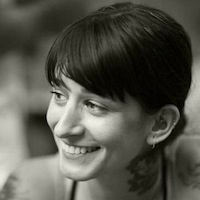 Filed by Jessie Dean Altman

|

Mar 09, 2016 @ 10:57am
Demi Lovato added her opinion Tuesday on what's quickly becoming Kim Kardashian's #NudeSelfieGate in the form of a NSFW drawing posted to her Instagram account. The picture shows two women, one naked and one dressed, along with the words: "Nudity empowers some. Modesty empowers some. Different things empower different women and it is not your place to tell her which one it is."
Dang, shaming the shamers!