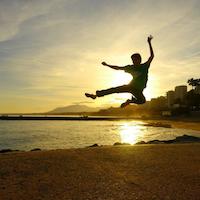 Filed by Mitchell Friedman

|

Aug 05, 2016 @ 3:20pm
At a Thursday concert at Madison Square Garden, Drake stoked a few flames, just to keep a hearty Beef patty nice and warm as it sits on the grill waiting to flip.
His target was explicitly Hot 97 radio DJ Funk Flex, but more likely the entire show, the entire station, the whole idea of media—y'know, it doesn't really matter what. What matters is THE PEOPLE WANT BEEF. And they want it on social media.