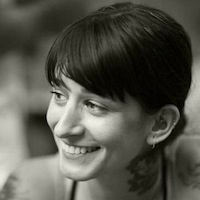 Filed by Jessie Dean Altman

|

Aug 29, 2016 @ 8:58am
On Sunday night at the VMAs, Drake presented Rihanna with the Vanguard Award and thrilled the whole world by announcing, "She's someone I've been in love with since I was 22 years old." Yes, everyone pretty much knew Drake loved Rihanna, but now it's completely out there, no room for doubt. Of course, RiRi, being RiRi, just smiled and rolled her eyes. She probably hears this kind of thing approximately 700 times a day.