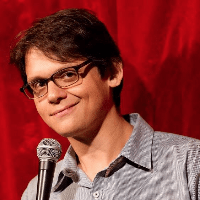 Filed by Matt Nedostup

|

Sep 23, 2015 @ 6:00pm
The heat has finally died down over the massive scandal of 19 Kids and Counting star Josh Duggar being revealed as an adulterous user of Ashley Madison. Considering that Duggar was a leading voice for conservative Christian family values, the hypocrisy of his cheating turned out to be an even bigger story than when it turned out he molested his sisters. How do you figure that?
But all these controversies may evaporate from your memory when you read this story. A Duggar family still reeling from those media frenzies has stepped right back into it with a video posted to their official Facebook page. The multitudinous Duggars took advantage of a promotion held by Krispy Kreme for National Talk Like a Pirate Day. For one day only, anyone who walked into a Krispy Kreme and said something piratey like "arr matey," "shiver me timbers," or "I'm the captain now" would get a free donut. Anyone dressed like a pirate would get a free dozen. It was a good-natured promotion by the donut chain, but the one thing they never expected was to be overrun by hungry Duggars.