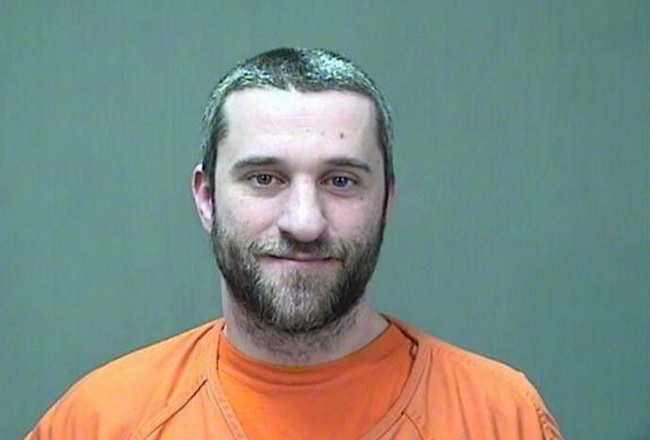 Taking a stab at crime. (via Twitter)
Those of you who've been hoping for a full Saved by the Bell reunion may have to wait another five to ten years, because Dustin "Screech" Diamond was arrested on Friday for allegedly stabbing a guy with a switchblade during a bar fight.
Diamond was in a Wisconsin bar with his girlfriend and became upset when another customer started taking his picture. You'd think a guy who staged his own sex tape scandal, wrote a tell-all book about his friends, and boxed Ron "Horshack" Palillo for money wouldn't be bothered by a little free publicity, but Diamond wasn't in the mood. A scuffle ensued, during which the amateur paparazzo was stabbed in the armpit.
Screech may be fan friendly, but Justin will cut you! It may be a "non-life threatening," half-inch deep cut that will make for a funny story later, but still, pretty unpleasant at the time.

TMZ obtained a (NSFW language!) video of the lead-up to the fight, where you can hear a woman say "Oh my God, he has a f*cking knife."
Diamond fled the scene, but was spotted pretty quickly by police, who found the knife in the SUV his girlfriend was driving. He was charged with recklessly endangering safety, carrying a concealed weapon and disorderly conduct.