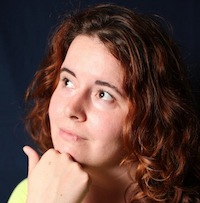 Filed by Aimee Lutkin

|

Sep 10, 2015 @ 10:47am
Has Jimmy Fallon ever won a lip-sync battle?
https://youtu.be/fe5ggZVpWcc
Jimmy tries. He even breaks out all those dance moves: he whipped, did the nae-nae, the stanky leg, then he superman-ed, then he broke his legs. Clearly, Jimmy thought Ellen DeGeneres would show up with some dance moves for this, because she is so well-known for fancy foot work.
But Ellen kept it simple. An intimate, on the floor performance for a crooning Diana Ross ballad, followed by everyone's favorite angry bill collector anthem, "BBHMM." Honestly, she wasn't even that on point with her lip-sync, but Justin Timberlake was judging and he seemed pretty hammered. Sorry, Jimmy. Even greasing palms won't buy the win. You just want it too much.