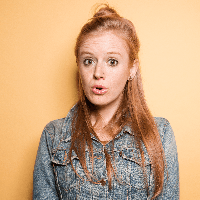 Filed by may wilkerson

|

Sep 16, 2016 @ 5:25pm
Ellen DeGeneres continued to be America's cool aunt by pulling a few pranks on America's hot cousin, Carrie Underwood. This was the singer's 10th appearance on the show, and the two reminisced about her first appearance 10 years ago. We were babes—just little babes," said Underwood. "Right after Idol, I was on it."
To celebrate this milestone, Carrie got pranked a couple times, because Auntie Ellen loves her some pranks! Here's prank number one, which involved Seth Rogen (who appeared earlier in the show) and Carrie's "famous chicken dance."