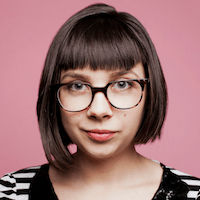 Filed by April Lavalle

|

May 19, 2016 @ 4:45pm
Trying to become the reigning queen of Westeros is serious business, so it is doubtful that Daenerys Targaryen has any time to prank those who stand in the way of the Iron Throne (and why would you need to resort to pranks when you have dragons?). However, the actress who plays her, Emilia Clarke, definitely is not opposed to partaking in a little bit of mischief between takes.
Joseph Naufahu, who plays one of the Dothraki khals on the HBO show Game of Thrones, made the mistake of falling asleep with Clarke in the room, and she decided to prank him while he slept. Clearly Naufahu has never been to a sleepover party before, otherwise he would know not to be the first to fall asleep.