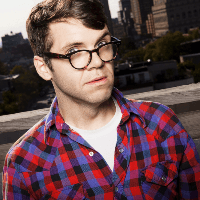 Filed by H. Alan Scott

|

Jul 12, 2016 @ 5:05pm
Celebrities pranking unsuspecting journalists is never not enjoyable. It's not like the celebrities need the journalists to promote their movies, right? It's all in good shade fun!
Emma Roberts and Dave Franco star in the new movie Nerve, about a high schooler who gets in too deep playing an intense version of Truth or Dare. As part of the press junket for the film, Roberts and Franco played a prank of their own on unsuspecting journalists. The film's directors, Henry Joost and Ariel Schulman, along with YouTuber Casey Neistat, "dared" Emma and Dave what to say and do from another room during the course of the interview. They then proceeded to laugh uncontrollably at things that are, well, not really all that weird.