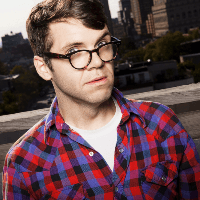 Filed by H. Alan Scott

|

Jul 13, 2016 @ 2:25pm
The Urban Dictionary definition of "slay" is, "Killed it. Succeeded in something amazing." We would like to officially include Emma Stone and Maya Rudolph's pictures with this definition.
https://www.youtube.com/watch?v=YRZSCImu_Ls
On Maya & Marty, Stone joined Rudolph in an a capella version of Robyn's "Call Your Girlfriend." They used only one instrument: butter tubs. Yep, just tiny little tubs and their angelic voices.
Rudolph has been practicing ever since she saw a YouTube video of a Swedish vocal group called Erato do the same thing. She said...