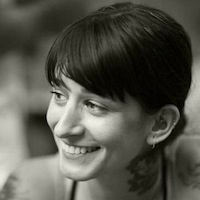 Filed by Jessie Dean Altman

|

Mar 10, 2016 @ 10:03am
At the launch event for the UN's HeForShe Arts Week on March 8, actors Emma Watson (the UN Women Goodwill Ambassador) and Forest Whitaker (the UNESCO Special Envoy for Peace) talked about the differences between how women and men are typically treated all around the world.
Watson spoke a bit about how her transition into adulthood was treated differently from that of her male Harry Potter co-stars (at around the 10:23 mark in the video). She recalled her eighteenth birthday, where paparazzi lay on the sidewalk and took pictures up her skirt as she came out of her birthday party. English tabloids published the photos on their covers the next morning. "If they published the photographs 24 hours earlier they would have been illegal, but because I turned 18 they were legal."