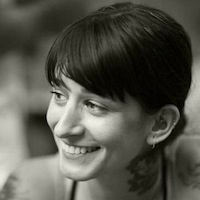 Filed by Jessie Dean Altman

|

Nov 15, 2016 @ 10:35am
In an interview with Mario Lopez for Extra, Hillary supporter Eva Longoria talked about her reaction to Donald Trump winning the presidential election. The 41-year-old actor told Lopez, "I was in bed for almost two days after this election, so I can't imagine what she's feeling, you know? I was so devastated. I can't imagine what she feels."
As for how she thinks Trump will actually do in his new role of leadership, Longoria said,
First of all, the people have spoken, right? We have the best democracy in the world, we have the best election system in the world, so I understand people's frustrations that our candidate didn't win… I think both sides had the same issues in the campaign… I think it's a time when our country needs to move forward and I hope that President elect Trump understands he has to be the president for all Americans, not just the people that voted for him, so I think that's gonna take some effort to mend those wounds that some of those communities felt.
One important thing to remember about the election, though, is that Hillary Clinton won the popular vote over Trump, by a margin that is going to continue to grow. That won't actually change anything, but as far as her assertion that "the people have spoken," they have, and they want Hillary Clinton as president.